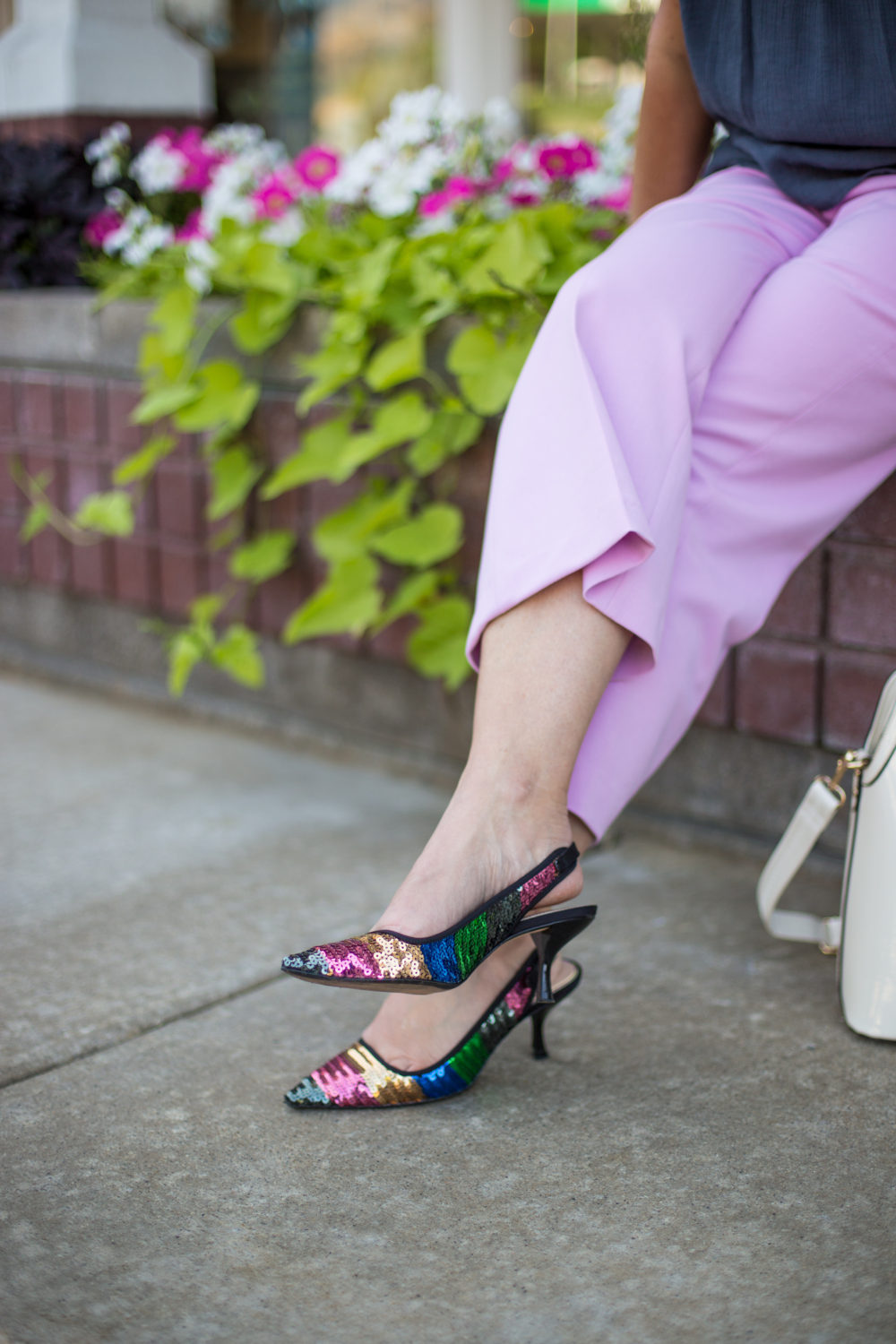 Find your new look with our shoe blog
My love has always been shoes – so, if I am really trying to be noticed, impress, or just generally feel good about myself, I always pick out a wonderful pair of chic shoes and pick an outfit that works well with them. There are many ways to getshoe fashion inspiration.
An outfit that is great but doesn't have a great looking pair of shoes will immediately negate all the effort you have put into selecting your style.
Shoes are always the first thing I notice on another person, and if someone has a GREAT pair of shoes, they are much more likely to give a good first impression.
There are plenty of shoes and styles that are comfortable enough for all day wear and practical for those who are on their feet a lot.
I am constantly amazed at how many styles and colors of shoes and boots are available.  If I ever stop into any store I usually manage to find a pair that will fit nicely into my already vast collection
You can find the right pair of shoes for your outfit and YOUR style!  Putting together an outfit and wearing the wrong shoes is probably one of the things I notice the most.  I understand that you may have constraints when it comes to the styles you are able to wear, but even with that being said, there are always some that will look good and feel good too.
If I am putting together a business outfit, I always try to wear some kind of heel, it could be stiletto, booties, or even a wedge.  I like to wear pointed toe shoes, but that doesn't mean that you can't wear a more rounded toe if the pointed styles pinch.  If you aren't able to wear the higher shoes, you can also get around that – there are so many funky and cool styles of flats or lower heels that can still look fabulous with a business outfit.  I wear heels more often because I am only 5'5″, and it makes me feel more confident when I wear them – especially when I am going out or for business attire.
I consider the shoes in an outfit as the cherry on top – so if you think about that, then you would want to make sure that they follow these simple rules:
They are polished and clean
They fit your personality (could be funky patterns, leopard print, patent leather or even just be simply classy)
They match the outfit you are wearing…if you are wearing a wonderful business suit and you add a pair of chunky boots that look clumsy, it is going to make the outfit seem less classy and sophisticated
They "add to" rather than take away from your outfit
They are not hard for you to walk in
I know these sound simple, but amazingly enough, I see very often that people don't follow these rules.  Because this is something that is so important to me, it explains why it is harder for me to pack shoes for any trips that I go on because they are the hardest thing for me to compromise…but I have figured out how to do it!
Add a little wow to your outfit by focusing on the shoes you wear and making sure that they follow these rules…
"Cinderella – proof that a pair of shoes can change your life."
What do you do when you have an outfit that is just OK or plain? An easy solution is to add a pair of shoes that stand out or make a statement!!
If you are looking for fashion inspiration go to Stlye Queenies Blog.
Honestly using shoes to make your outfit stand out is one of the easiest ways to take your style to the next level.  The key is to not be afraid use shoes that are not "ordinary" – in fact the bolder the shoes, the greater the effect!
Confidence supports women empowerment
A statement pair of shoes, red shoes with a black outfit, a bold color or style, or a really unique noticeable pair of shoes is something that will draw people's attention. Find more inspiration at our Shoe blog>>
Don't be intimidated by shoes that are really high or just too "flashy" – you don't have to wear something that makes you uncomfortable just to look good. We know the importance of women empowerment and how dressing your best can make you feel more powerful
I like to wear high heels often when I am dressing up, but there are also plenty of times that I wear mid heels, wedges, flats and sandals.
My philosophy doesn't change when it comes to working out either – I have multiple pairs of running shoes that I wear to work out and they again can make a statement.
Wearing a great pair of chic shoes is something that can make you feel amazing…so go ahead, pick out some shoes and boost your confidence! Style queenie is all about women empowerment and we believe shoes do just that!
"If the shoe fits, Strut!"
The first thing I notice about a person is the shoes they are wearing…
You could have the most amazing outfit without a great pair of chic shoes, or you could be wearing a pair that doesn't match the look and feel of what you are going for! Shoes are the exclamation point to any outfit – so choosing the right shoes is one of the most important decisions you will make when picking your outfit.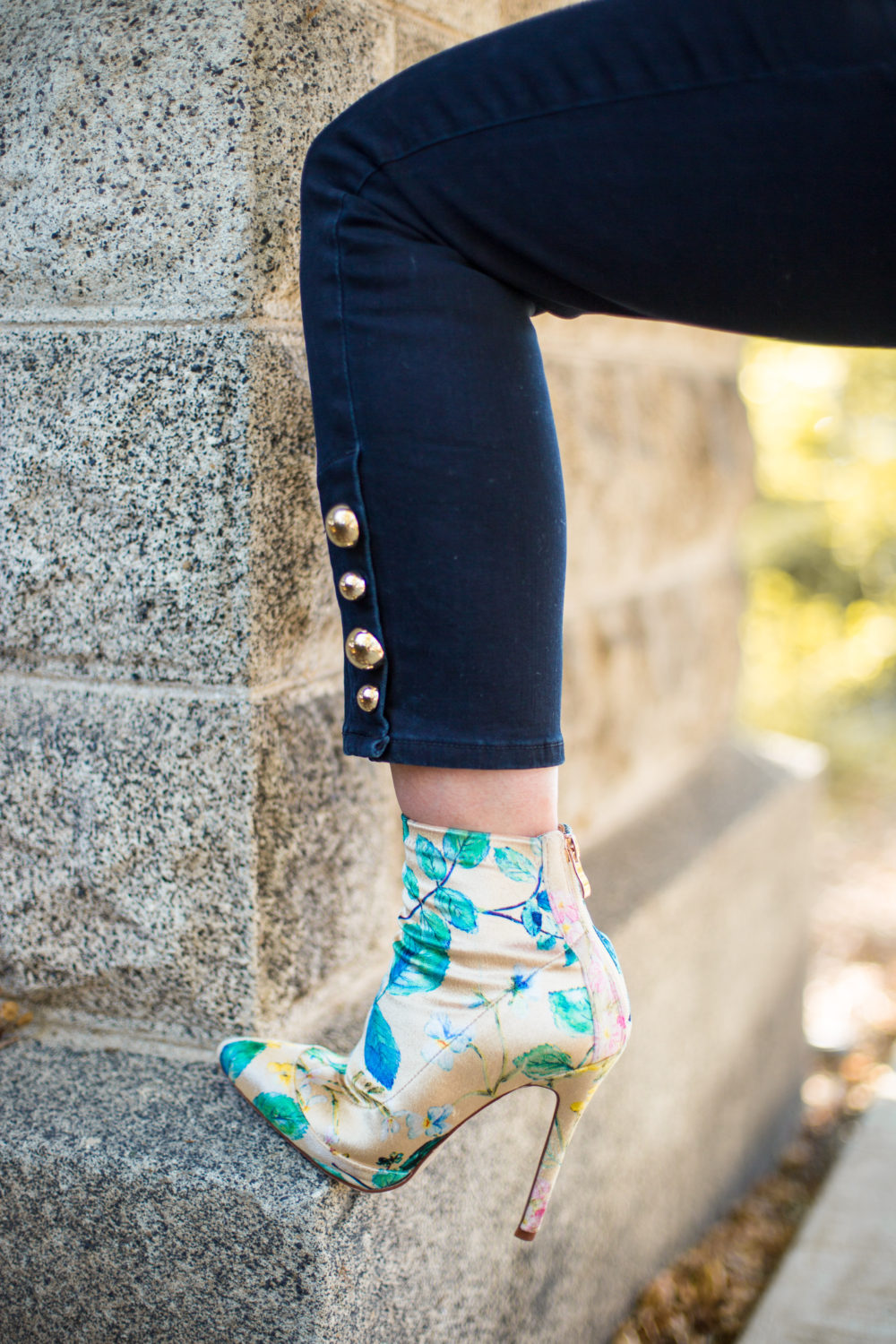 That doesn't mean that you can wear a great pair of shoes and not worry about anything else, but what it does mean that a great pair of shoes generally takes something ordinary and makes it extraordinary.
People remember you for what you wear, so make sure they remember you for something good!
The shoes I am highlighting today are a pair that my 2 younger boys went and picked out for me (by themselves) for Mother's Day.  My youngest was Sheer Khan in a Jungle Book play at school, so he has a soft spot for tigers.  I immediately fell in love with these shoes for 2 reasons:  1.  That my sons cared enough for me to go and pick out something that was so unusual.  2.  It truly epitomizes my personality, and how I don't feel you should ever hold back from doing anything you are determined to do!
Finding the right pair of shoes is THE most essential part of any outfit. I don't believe I can talk about this too much. You don't necessarily need to match colors, however, if you are wearing a pair of shoes in a different color, make sure that the color doesn't clash. Typically wearing Navy shoes with black is not the best way to go, but there are certainly ways around that. I have a great pair of pants that are Navy with a black stripe down the side – it could work in this situation. I love wearing a pair of shoes that picks out one of the colors in my outfit, but it usually not the major color.
For example, if I am wearing black pants with a purple blouse that has red and pink patterns, I prefer to pick out either the pink red, rather than overwhelming the outfit by wearing pink shoes.
If you are someone that buys mainly black or neutral colored shoes it makes this task a little more difficult. My only advice would be that the next time you are looking at a pair of shoes, buy a pair that is a little bit bolder that you would normally wear…You will be surprised at all the outfits you can find that will work with your bold colored or patterned shoes. Build the outfit around those shoes and see how it feels to you.
"A woman with good shoes is never ugly." – Coco Chanel
Like I have mentioned before, for me, picking the right pair of shoes is where it all starts.  There are a few things about a pair of shoes that you need to consider before taking this step.
Does the style of shoes I am picking out go with my style of outfit? For example, if you are picking out flats to go with a pair of pants you may want to steer away from pants that are too tight. Heels would be a better choice here because they tend to elongate your legs and are more flattering.
Am I going to be able to wear these shoes all day? This is common sense, but strangely something that is very often overlooked.   Don't pick out a pair of heels or flats that are not comfortable (no matter how nice) if you don't feel like you have the stamina to wear them all day without limping around.  There is nothing worse than seeing someone wearing a pair of shoes that is causing them to limp and hobble everywhere.
What is more important to me, to be noticed or to be practical?   If you want to be noticed, then be bold and try new styles, colors and even add in some patterns.  If you are more of a practical kind of girl, that's OK too.  There are definitely choices out there that can be both practical and fun, it may just require a little more effort to find them.
I have never been one to be conservative with any of my shoes, I see them, I like them and I buy them. There are so many famous women that consider shoes to be the most important part of any outfit and I tend to agree.
"Give a girl the right shoes and she can conquer the world." – Marilyn Monroe