"A modern day Goddess knows that being Feminine is not weak!"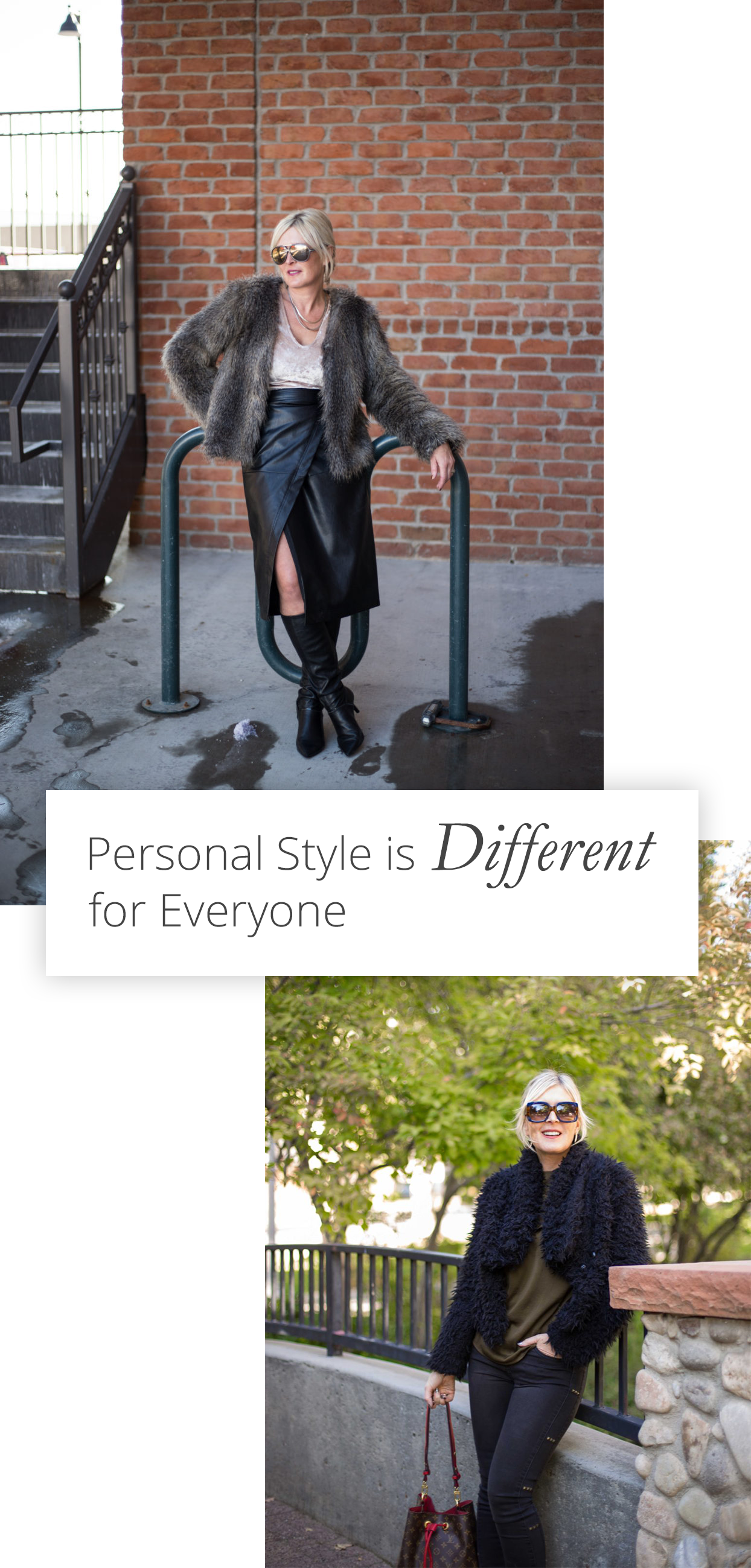 Personal Style
Have you ever looked at a picture of yourself and thought "I look good in that picture", or "I want to throw that one away because it doesn't make me look my best"…?
Well I have news for you, EVERYONE feels the same way! When you see yourself looking good in a picture, I know it has to make you feel good! What is personal style? Personal style is something that is different for everyone. There are many types of personal style! There are so many sites and fashion blogs that want to show you how to look, give you fashion inspiration, but my goal is to show you how to find out for yourself your personal style definition how you want to look! Identify your personal style!
I have found that if I walk boldly, smile more, do things that I know make me happy (like listening to some great "pump me up" music), spend time with people I like and most importantly take time for myself so I can focus on putting myself in a beautiful state, I reap the benefits. This applies to fashion as well if I treat myself as a priority I am always happier with what I am wearing.
For me dressing nice and walking into a room with purpose gets me started on the right track, and then I spend time thinking about the things I appreciate most in my life which seems to do the trick. No matter what you have going on in your life, there is always something you can feel grateful for – and when you are focused on gratitude, everything else seems less significant.
I wear my hair up about half the time, mainly on days when I have important meetings because I feel it is a little more of a polished look. I also like to make sure that I don't look the same every day. Small things to think about, but they can definitely make the difference when you are looking to make a great first impression on someone. If you ask yourself what you notice when you first meet someone, that will give you some clues about where you need to focus your attention when you are getting ready.
I love this fashion inspiration quote ""A modern day Goddess knows that being Feminine is not weak!"
Fashion Inspiration
Take a look at the kinds of clothes you have already and ask yourself a couple of questions:
Do I like this because it is comfortable?
Does what I am wearing make me feel confident?
When I am deciding what to wear, how do I choose that? Am I drawn to a certain color, or personal style or just the first thing I can find? Where do I find my fashion inspiration?
Do you have a style icon, or a celebrity fashion inspiration?
Do I wear clothes to make me feel comfortable?
Am I dressing for myself or to impress other people?
I like to wear shoes with heels a lot more than not, so when I find a pair of boots or shoes that have heels but are still comfortable, I feel like I've hit the jackpot!!
What is your ideal street style?  Do you look for comfort first?  Style first?  Or do you just throw on whatever is closest.  The great thing about style and fashion is that it is ever-changing so you don't ever have to stick with what you have always done, you can change at any time.
I believe that when you find an outfit or a style that you love, then you should recreate it with different pieces as often as possible, because this is how you develop your unique personal style and create an amazing confidence in yourself and how you look.
Do you want to be able to walk out of your house feeling like you look like a million dollars without having to spend hours getting ready, or spending all your hard earned money to do it?  It's easier than you think!
My goal is to help you exude confidence because you feel good and know you look great…
Simple Steps
Just follow these simple steps:
Be true to yourself – when you are working out only wear clothes that are comfortable and versatile.
Experiment – pick a cool colored pair of running shoes to add some bang to your tired workout attire.
Remember the fabric – some fabrics are better than others.  Try to steer away from light colored bottoms that can show sweat when you don't want them to!
Remember that it is important to only do things that make you feel comfortable.  If you do that and incorporate a few suggestions that I give you, it will help you to feel good no matter what you are doing
Unique Personal Style
Once you have asked these questions, then you need to determine if the style you have needs a dramatic makeover or just some "tweaks"…
Creating your own unique personal style is not as hard as it sounds…it will require a little effort upfront, but once you have started, you will find it becomes much easier.
Style Queenie is your Personal Style Fashion Blog. Style Queenie has all of the fashion inspiration business professionals need. We believe in women empowerment, feminine strong fashions.
I can help even the busiest woman find her unique style…
You can absolutely gain style inspiration from others, just don't forget  who you are and what YOUR unique style is. Identify your fashion style and build confidence! There are many fashion inspiration blogs out there, but none are uniquely you!  If you haven't figured that out yet, join the rest of the world, it's a constant journey, but what I can tell you is that who you are is important and expressing who you are in an appropriate way is equally as important.
Success is achieved by many factors, but definitely how we present ourselves and the impression we create when people meet us (which can often be before we even speak), is a huge factor that lead to, or prevent us from achieving our professional, relationship and success goals.
If you stay on YOUR style path and don't be afraid to try new things, trust your instincts and put yourself out there, I know you will find things out about yourself that you will love.
My goal here is not to have anyone copy what I do…but rather to have you listen to a little advice, think for yourself  and experiment so you can find your inner confidence…which will then help you to find YOUR OWN style.
In sharing what has helped make me successful in finding my unique style, the hope is that you can use some tips and suggestions to create your own personal style.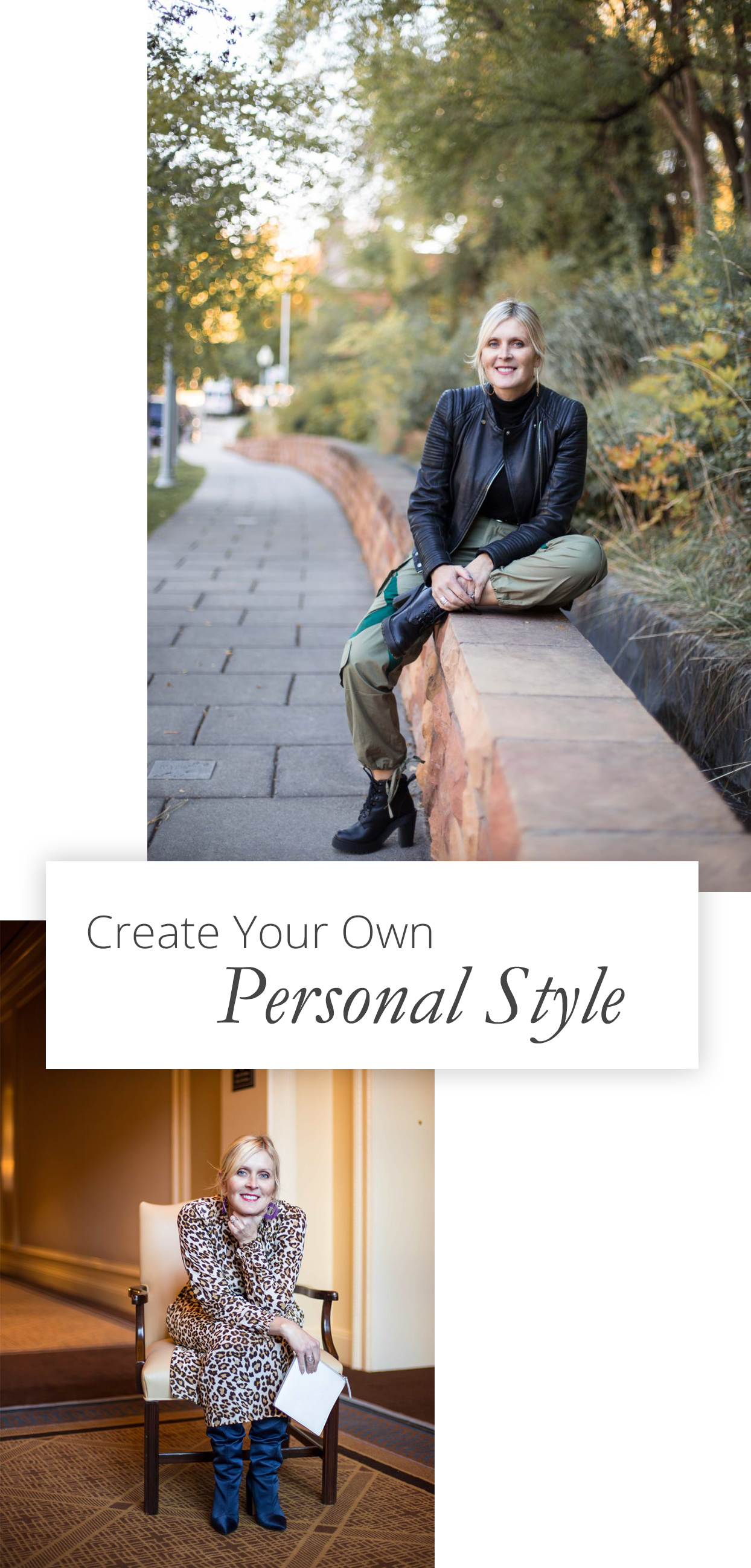 About Stylequeenie
First and foremost, I am a Wife and a Mother of 4 boys.  I have a very successful career where I have been a Top Sales performer in my organization for over 13 years. As such, my appearance has been very important in making sure that Clients and Management take me seriously.
I also hold several callings in my church where my family and I attend.
Ever since I was young I have been interested in style…whether it was as a young girl wanting to look different and assert myself in the world, or even as I am now older, making choices that others have said "only you could pull that off"…
Now does that mean I am weird or even a trendsetter, I don't think so, but what I found is that I have an eye for things and seem to know how to maximize my style-potential.
Style Queenie is your Personal Style Fashion Blog. Style Queenie has all of the fashion inspiration business professionals need. We believe in women empowerment, and feminine strong fashion.